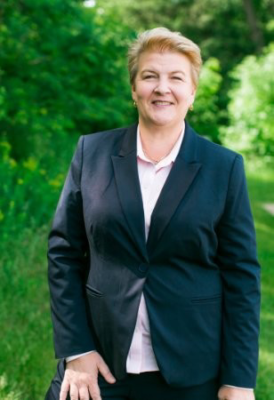 BURNSVILLE, MN— Dec. 10, 2019—Atrix, a premier manufacturer of fine filtration vacuums and filters, announced today that Sue Rainbow has joined the company in the role of Business Development Manager. Sue will be responsible for driving growth through business development in our Eastern U.S., Pest Industry and Canadian channels.
Sue graduated from the University of Minnesota with a Graphic Art and Communications Degree and a Minor in Art History. She has served on the Board of Directors for Special Olympics Minnesota and additionally, Master Gardener through the University of Minnesota. She most recently served as Senior Operations, Business Development Manager at SOAR Investment Group.
Sue is a seasoned professional in Manufacturing, Grocery, Specialty and Big Box Retail. "Sue brings broad experience, vast skill set and a make it happen mentality", stated Shane Vail, Vice President, General Manager. "Her solid background in building and leading high-performance teams, leadership, and sales experience will make her an asset to Atrix."
"I'm very happy to join a local manufacturing business that never stops creating new products and exploring new ways to reach customers", said Sue. "I have been following Atrix for years and am excited to mix my experience with their expertise. Being part of an employee owned business that offers such unique products is a perfect opportunity."
About Atrix
Atrix is the leading U.S. manufacturer of portable, industrial vacuums with ultrafine filtration. In business since 1981, Atrix is an employee owned and now goes to market in over 40 countries worldwide through a network of industrial and commercial distributors. We manufacture the finest filtration, with patented HEPA and ULPA filters, as well as vacuums, accessories, and ESD-safe products used in specialty applications in a variety of markets including; industrial, electronics, hazardous particulate, pest control, specialty medical and janitorial. Atrix International's ultrafine filtration vacuums allow immediate containment and help to avoid any cross contamination.