For Immediate Release
From:  Steve Zeilinger
Atrix International, Inc.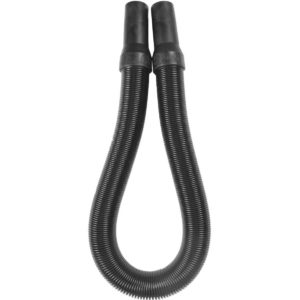 June 2016, Burnsville, MN.  Atrix International, Inc. announces their NEW upgraded 316 series ESD Safe stretch hoses in the 6', 10' and 16' lengths.  In a continuous effort to improve our products for the benefit of our mutual customers, Atrix is pleased to announce that these upgraded versions are in stock and ready to ship.
All hose part numbers will remain the same.   All pricing will remain the same.
These NEW UPGRADED ATRIX vacuum hoses have been fully tested, vetted and approved by OEM's such as Canon and Ricoh as well as a number of dealers and end users.
The new hose upgrades include factory molded hose ends with a more abrasive resistant hose jacketing material to provide an overall more durable and longer lasting hose.
In addition, the internal spring allows for a more flexible and more comfortable and softer stretch with less resistance.
These new hoses are also available with 10MM snaps for direct grounding via a ground cord.  Please see all of our ESD vacuum accessories, hose offerings and specification sheets at:
These new hoses are not only designed for the Atrix Express, Omega Plus/Omega Supreme Plus and High Capacity vacuum systems, but they are also designed as universal to fit a number of competitor's vacuums throughout the industry.
Atrix International is a full-line manufacturer of fine particulate vacuum products, including HEPA and ULPA filters for the field service, electronics, remediation, abatement and pest management industries.  Atrix vacuums and filters are available via a network of authorized distributors.