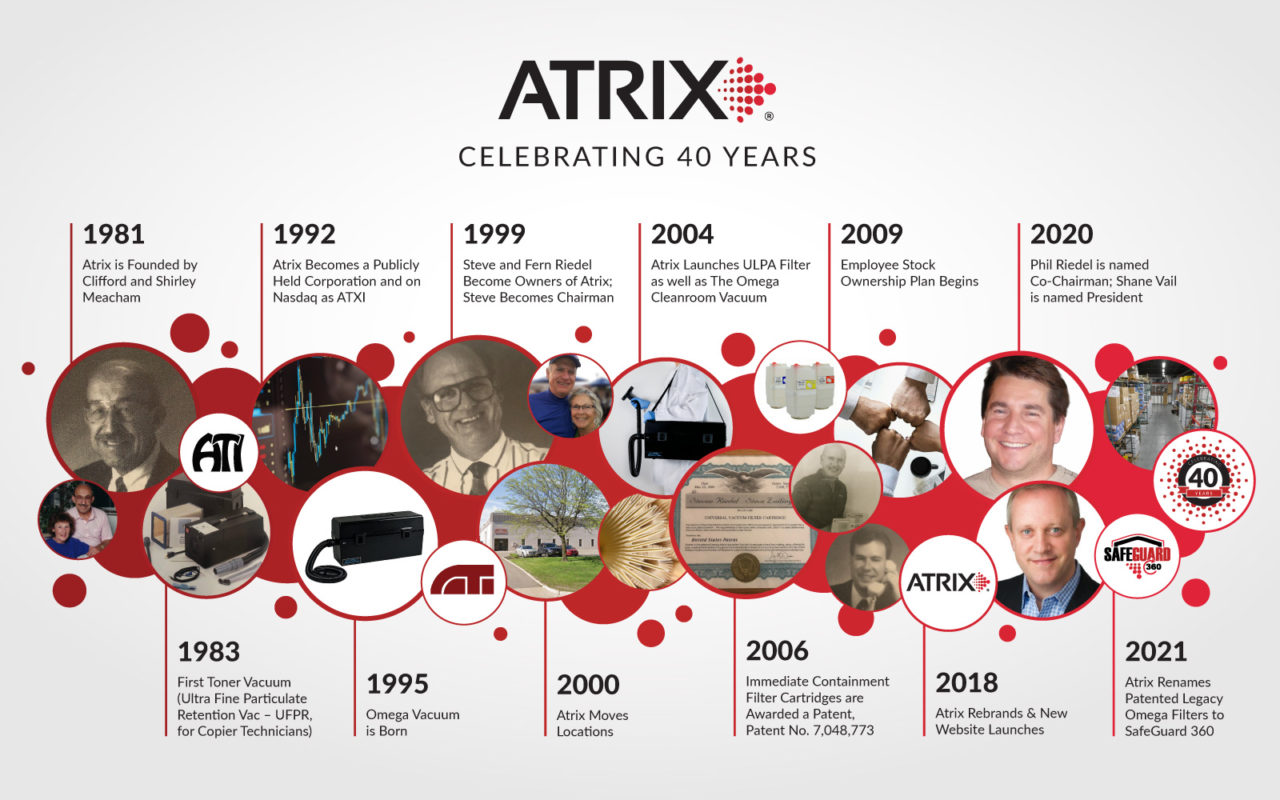 About Atrix 
Atrix was established in Burnsville, MN in 1981 as Atrix Tool Company. As part of becoming a NASDAQ publicly traded company in 1992, we changed our name to Atrix International, Inc. In 1999 we went private and in 2009 we implemented an Employee Stock Ownership Plan (ESOP).
We are a premier USA manufacturer of fine filtration vacuums and filters. We sell our products through a network of distributors and to corporations in over 40 countries. In addition, we distribute ESD products, tools and tool kits.
We hold several patents on our filtration and electronic monitoring products.